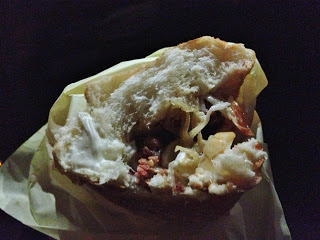 3am. Ext. Belltown Street. 1st day of 2013
First bite of 2013....a hot dog from Monster Dog. I discover that cream cheese is the signature of a "Seattle Dog"...can someone please tell me the connection between shmear and this city? Initially skeptical, I love how the spread tempers the salty dog, which is served in my favorite fashion: split down the middle and grilled so that char is the primary condiment. Robin adds pickled jalapenos and Steve doctors a spicy weiner with sliced onions and Sriracha. Both genius. Admittedly, anything would taste divine pre-dawn and post-boozing, yet these particular sausages embody more than just meat. They are the sweet success after numerous failed attempts to find food. They are warmth as we chow down in the heated cocoon of the Jetta. They are togetherness as we pass them among old friends, sister, husband. They are the beginning, a taste of what will come.
11:30am Casa Joe & Les
Buckwheat pancakes (from a mix gifted by Mom) andSkagit River Ranch breakfast sausages. Photo omission due to post-party groggy-ness.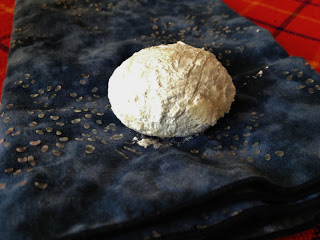 2pm
Russian tea cake--an annual treat made with love (and tons of butter) by Allison.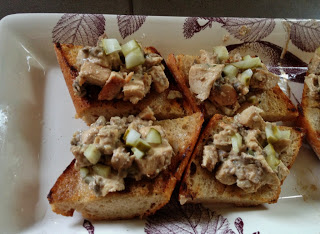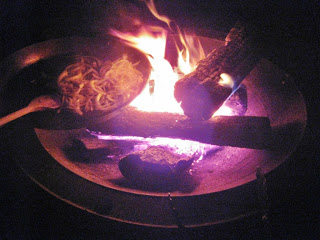 6pm Beach @ Golden Gardens
Bonfire-roasted onions & the aforementioned SRR andouille and sweet Italian sausages. Washed down with warm bourbon-spiked, apple cider. Confirming our credo that everything tastes better when cooked and consumed on an alfresco flame. For those who are counting, that is THREE sausages on this very first day of the year. A fitting number for this pork-o-holic.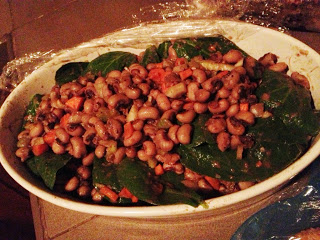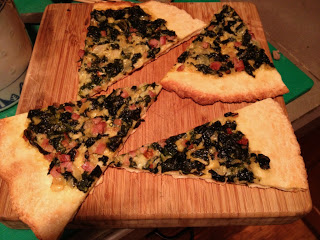 9pm
Keeping with the NYE (and Burmeister family tradition), we return home to find a Hoppin' John salad and Ham & Greens crostada lovingly made by Joe's mom, Toni. Each ingredient a prosperous metaphor: black-eyed peas = coins, greens = money, and pork = moving forward (since pigs scrounge forward).
This diary of my inaugural 2013 food reminds me why I keep this online journal afloat. More than a written and visual record of What I Devour, it is an ode to the magical and multi-faceted experience of eating. The provenance of ingredients, the setting where meals are consumed, the company with whom we share, and the traditions that are passed throughout the years: these all make food more than mere sustenance. Just on Day One of 2013, I awoke to the buttery aroma of griddle pancakes, I snacked on homemade cookies, I dined at a beach bonfire, and I enjoyed the tasty trifecta that is local, organic, and grass-fed pork. Each meal surrounded by friends and family. An auspicious and delicious start to a new year....
P.S. For more musings on the meaning of food, please check out this New Year post on my friend, and fellow scribe, Robin's blog, Chefs Wear Clogs.